Volunteer
Volunteers make a tangible and lasting impact on the land and community. Your support is critical to advancing ecological restoration and community development.
In partnership with California State Parks, California State Parks Foundation, and Hands On Bay Area we host standing work days. All of these activities are family-friendly!
First Saturday of every month, 10 am – 1 pm
Nursery volunteers grow native plant stock for restoration projects in Candlestick Point State Recreation Area (CPSRA) and help out with special projects.
Visit the Literacy for Environmental Justice page on the HandsOn Bay Area's website.
Second Saturday of every month, 9 am – 1 pm
Volunteers work in the field restoring the wetlands at Yosemite Slough and other sites at CPSRA.
To sign-up, go to CalParks.org's Park Champions page and click on Candlestick Point State Recreation Area on the calendar.
Third Saturday of every month, 10am – 1pm
This volunteer activity helps ensure the nursery is in great shape and that plants are ready to be planted in public parks right here in Southeast San Francisco, contributing to wildlife habitat and enhancing our open spaces.
Sign up to join us at our next event!
Intern
We are looking for passionate and motivated individuals to apply for our Fall internship position with our Native Plant Nursery & Restoration team. We offer our interns a unique experience combining both the technical elements of ecological restoration and also the human elements pertaining to public health & wellness, community engagement, and eco-literacy. 
Individuals who want to engage with environmental restoration on an urban ecology level please apply as we are looking for help ASAP! No degree/college necessary, and while we would love someone full-time we are happy to have someone who has school/work scheduling needs on our team.
Click here to learn more and apply!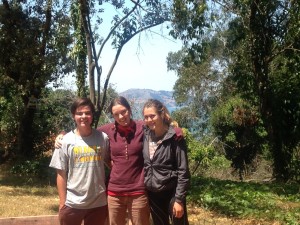 Donate
A donation to LEJ is an investment in a healthy and just future for Southeast San Francisco. Donations from supporters like you, combined with grants from foundations and government agencies help cover all elements of our work. Here are some examples of the benefits of your donation:
$100 helps to grow 50 plants
$250 supports a school group in having a hands-on experience
$4,000 funds a BYE youth intern for the year
$10,000 provides stewardship of four acres of open space for the year
$25,000 provides 500 students with three hands-on environmental stewardship programs at Candlestick Point State Recreation Area
$50,000 helps to connect over 1000 volunteers to California's first Urban State Park
To donate, please use this form:
If you are interested in scheduling a special event for your group, we would be thrilled to have you!
Please contact Anthony Khalil by email (anthony.khalil@lejyouth.org), or by telephone at 415.240.0984.