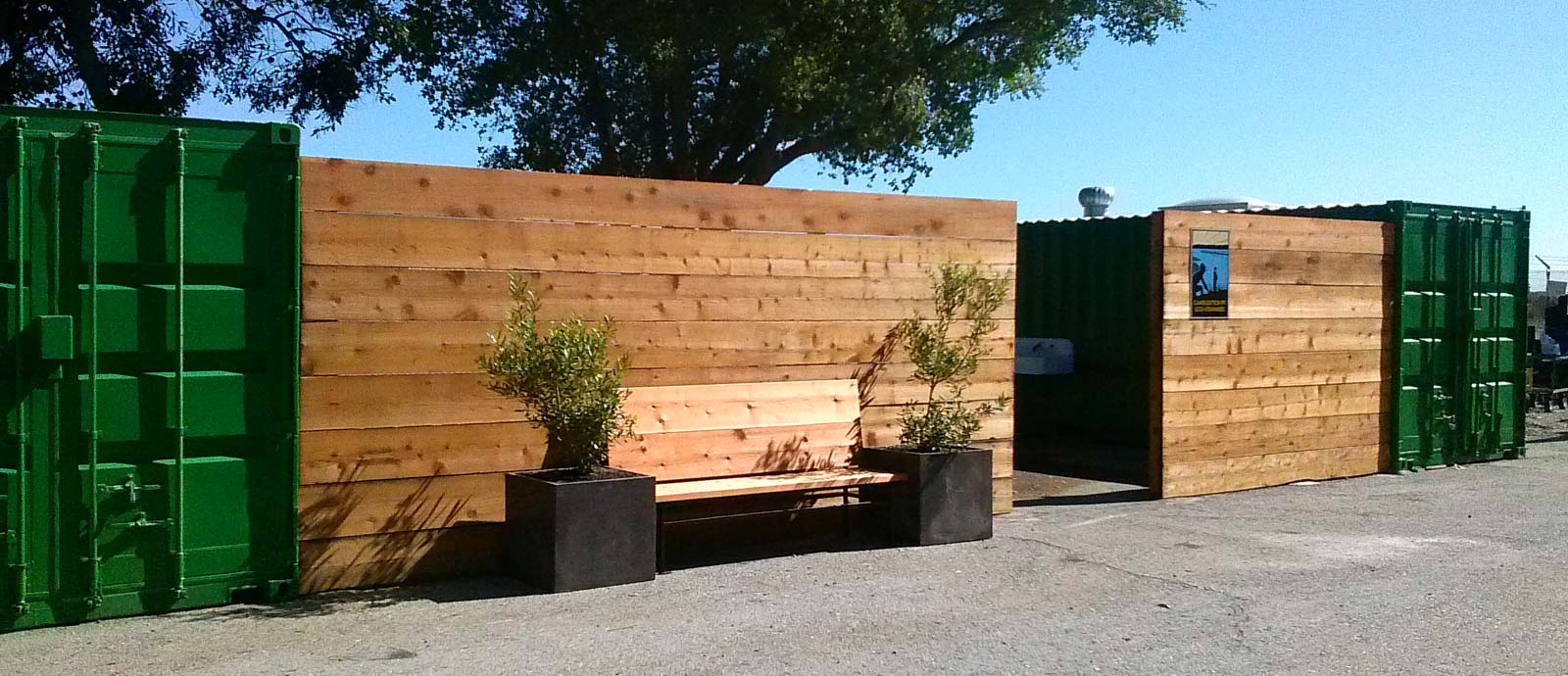 Local Plants, Local People
Everyone has a role in a sustainable future. Our nursery employs teens and engages local residents in the process of growing plants, restoring local habitats, and preserving the unique biodiversity of Southeast San Francisco. A program of LEJ, the nursery helps sustain ongoing urban greening, eco-literacy, community stewardship, and workforce development opportunities.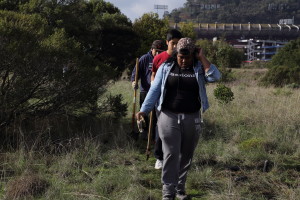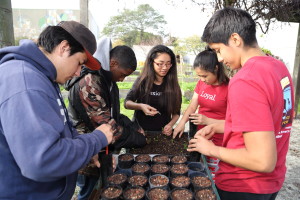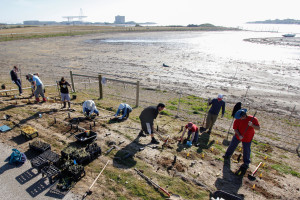 Nursery Availability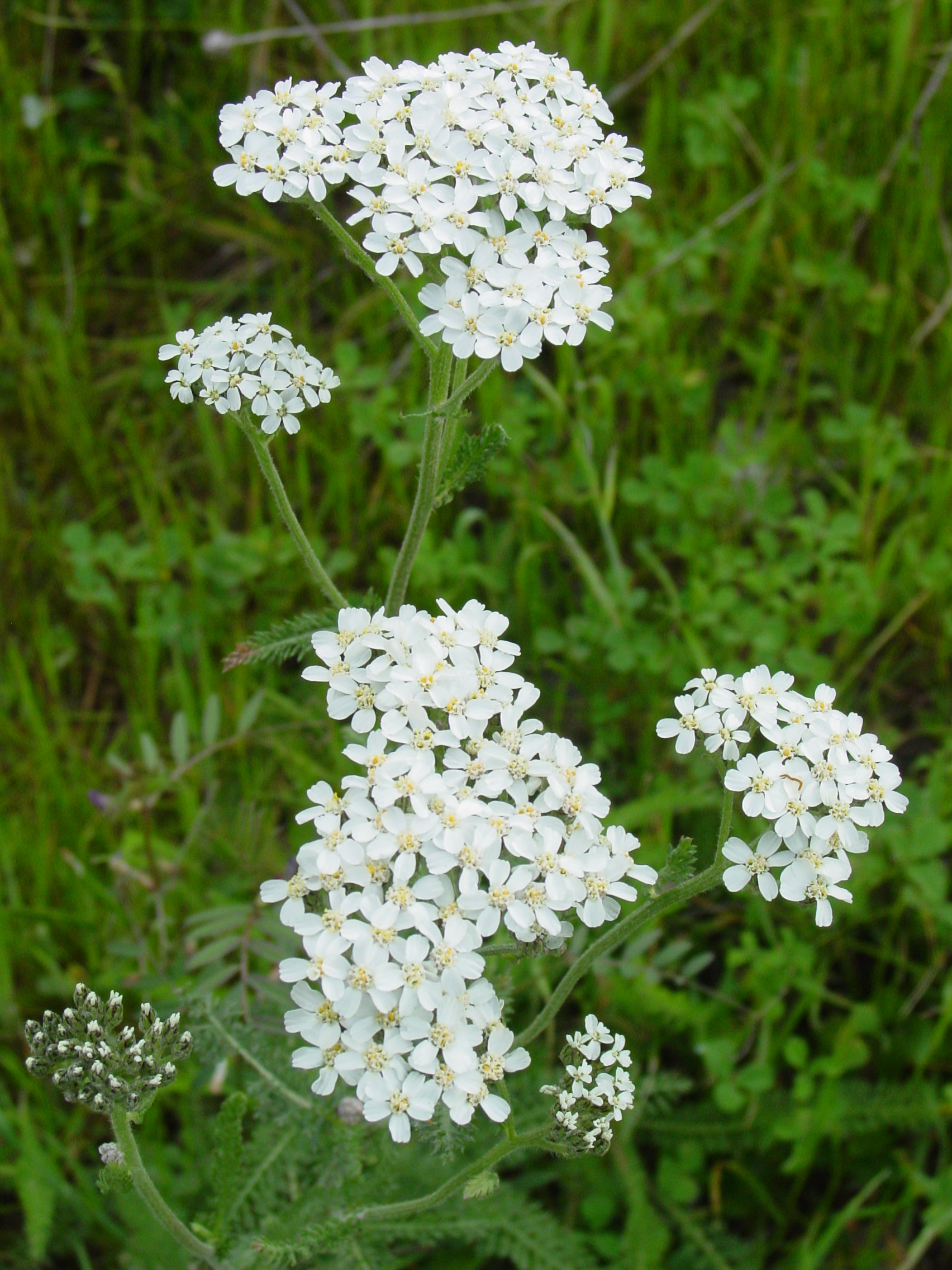 Yarrow (Achillea millefolium):
This perennial grows well in sun to partial shade, and is often used as groundcover. It attracts butterflies and bees in the spring and birds in the winter.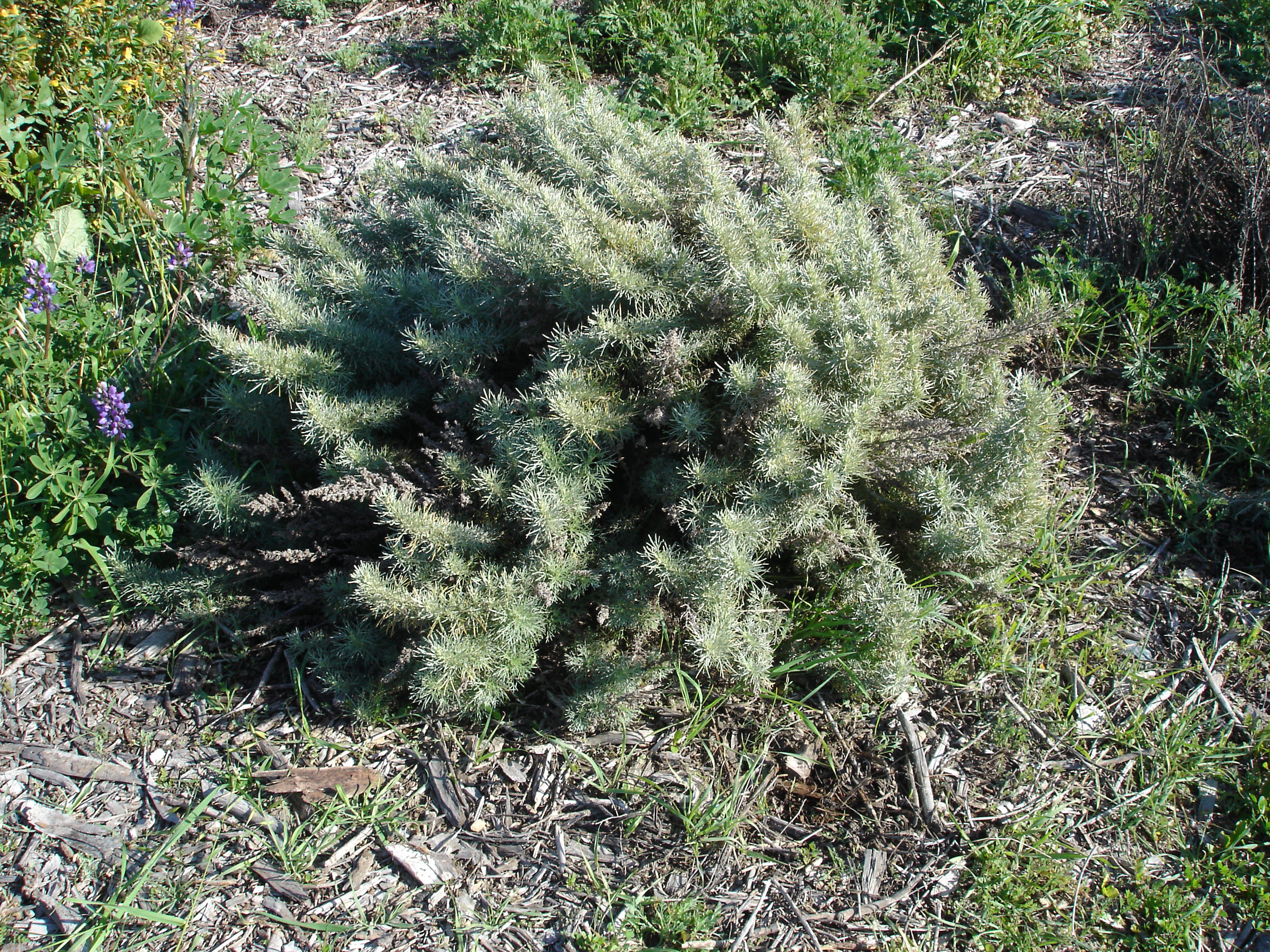 California Sagebrush (Artemesia californica):
California sagebrush is a must for a dry-growing garden. It grows to about 2' tall and as wide. Its finely cut gray leaves are aromatic and make wonderful foliage for almost any color you want to put with it.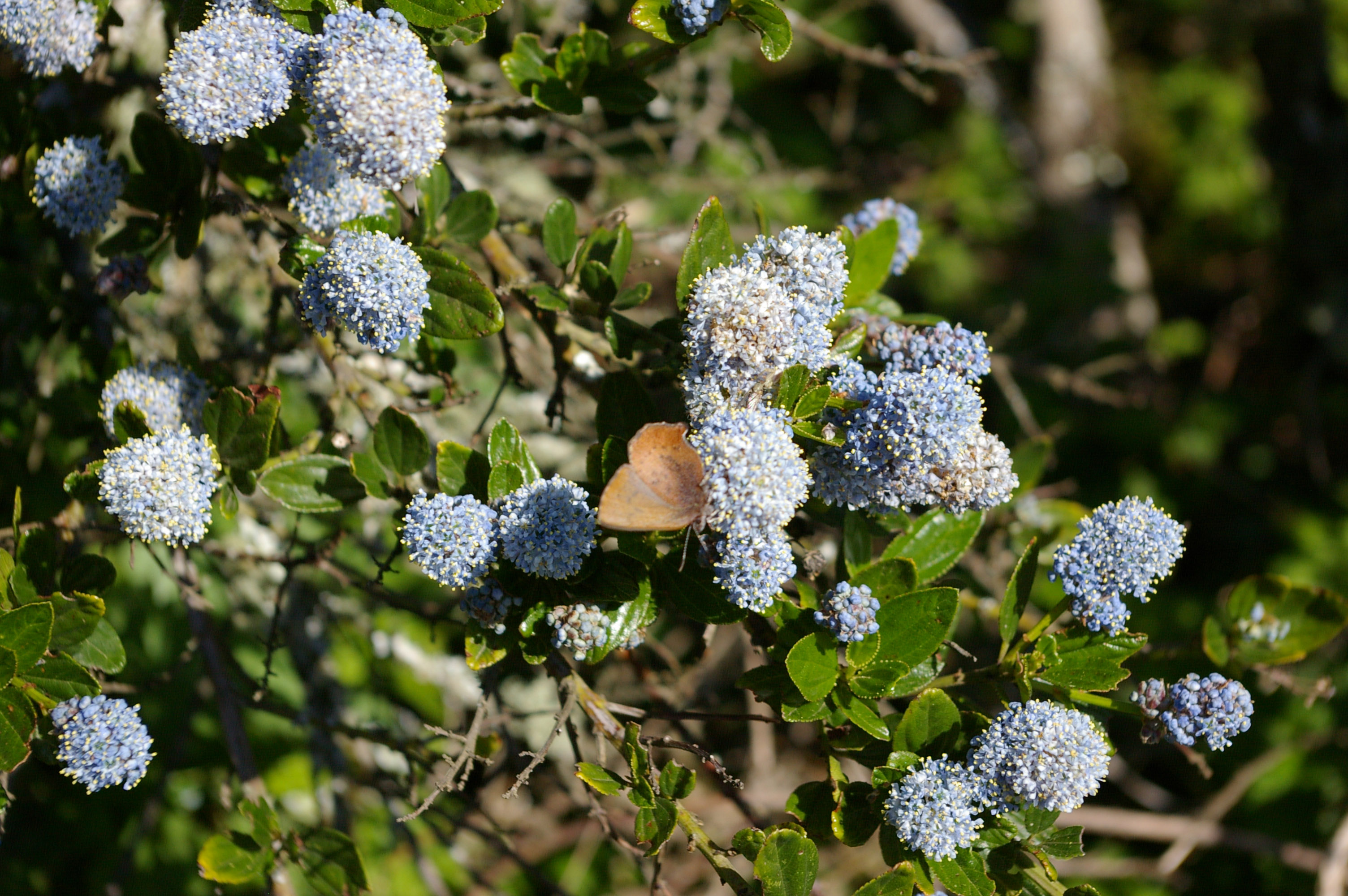 Blue Blossom (Ceanothus thrysiflorus):
This fast growing shrub grows well in coastal gardens. It's cylindrical clusters of deep blue flowers bloom in mid to late spring. Excellent foundation shrub and high value habitat for bees and butterflies.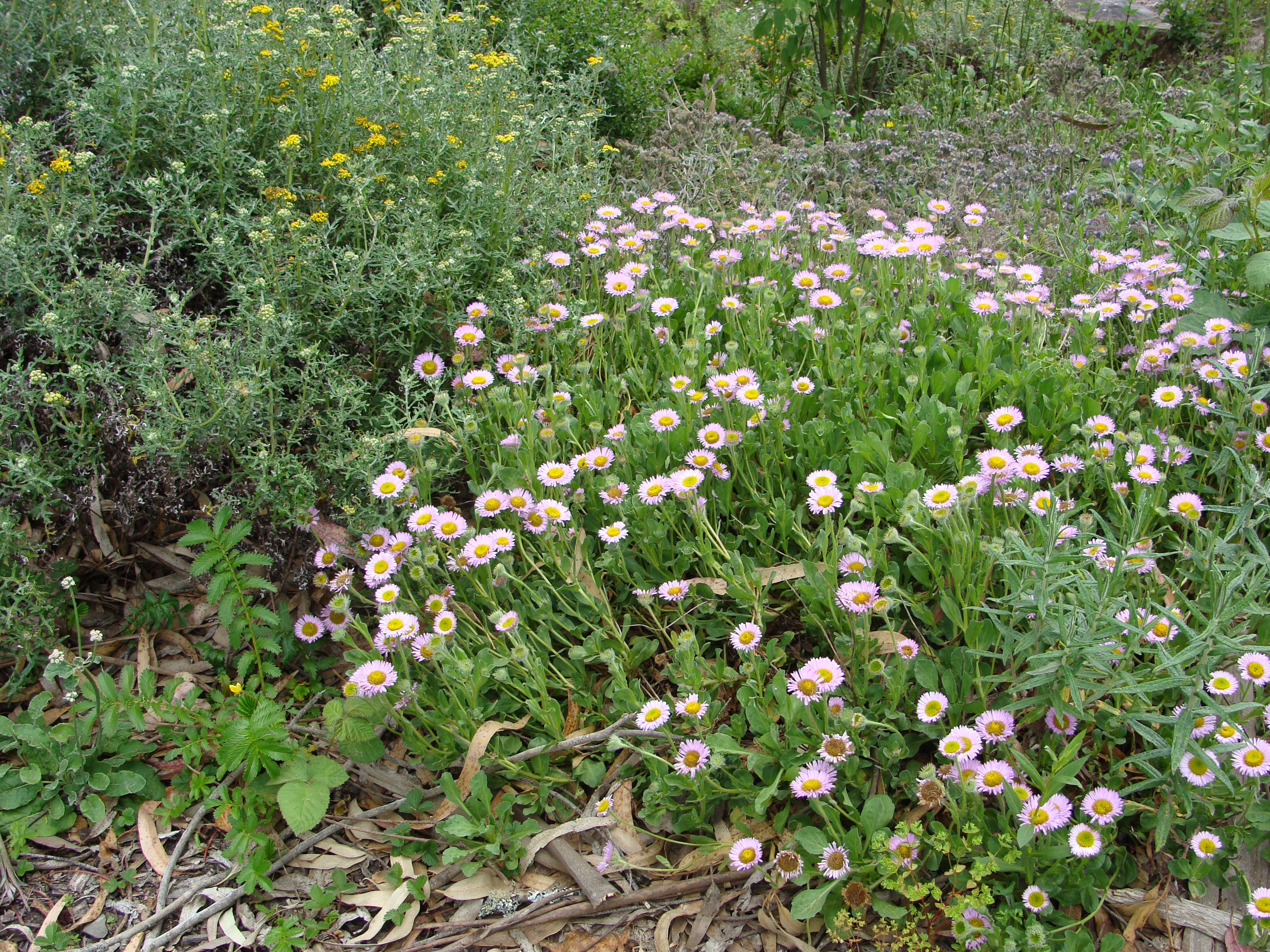 Coast Daisy (Erigeron glaucus):
Evergreen herbaceous perennial. Drought tolerant. Native to grasslands, coastal bluffs, dunes, and beaches. Easy to grow. Daisy-like flowers spring to summer.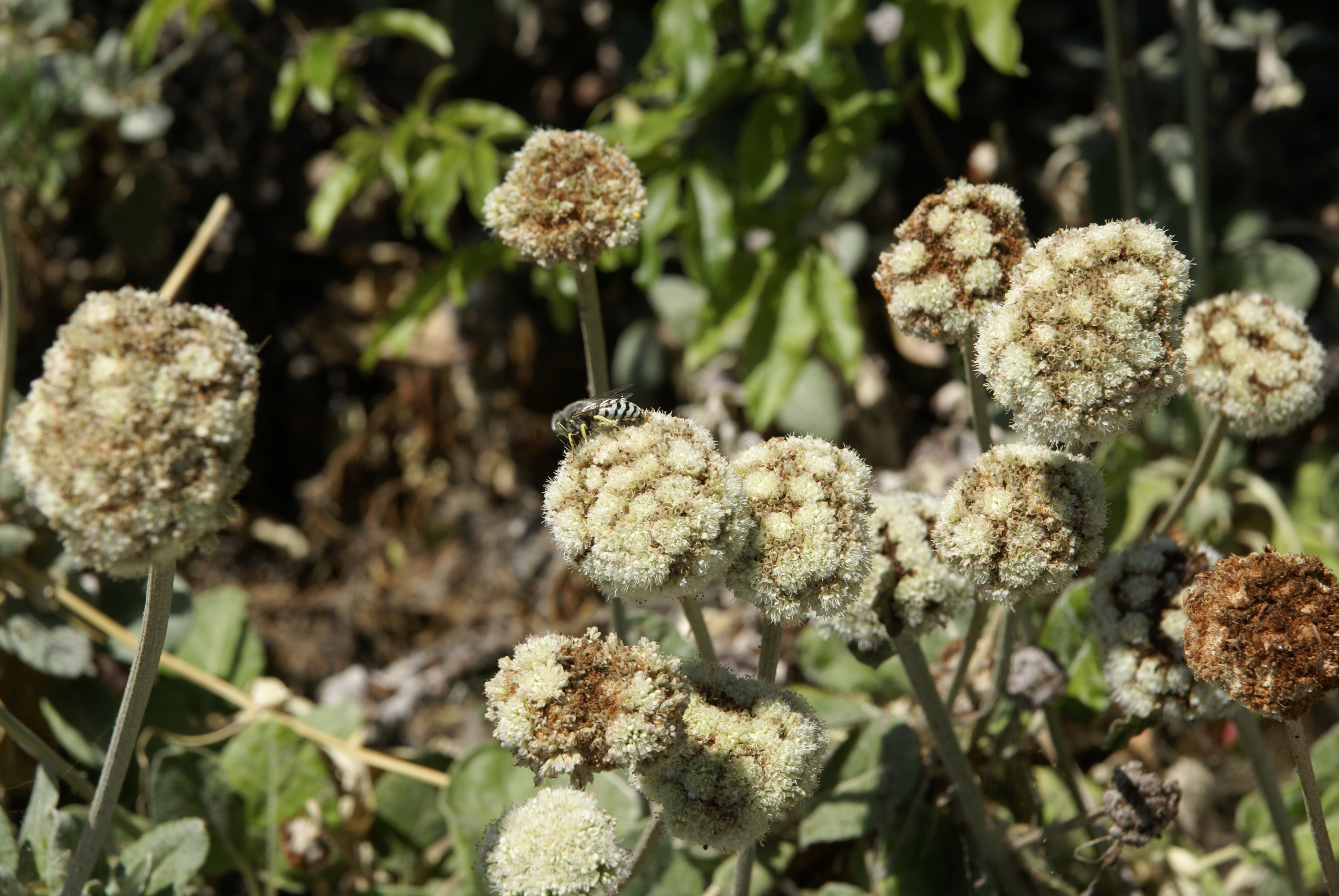 Coast Buckwheat (Eriogonum latifolium):
This wind and drought-tolerant evergreen shrub grows well in sun to partial shade. It grows in low, wide mounds, about 1' - 2' tall, of soft leaves with white hairs, and has flowers that range from pink to rose.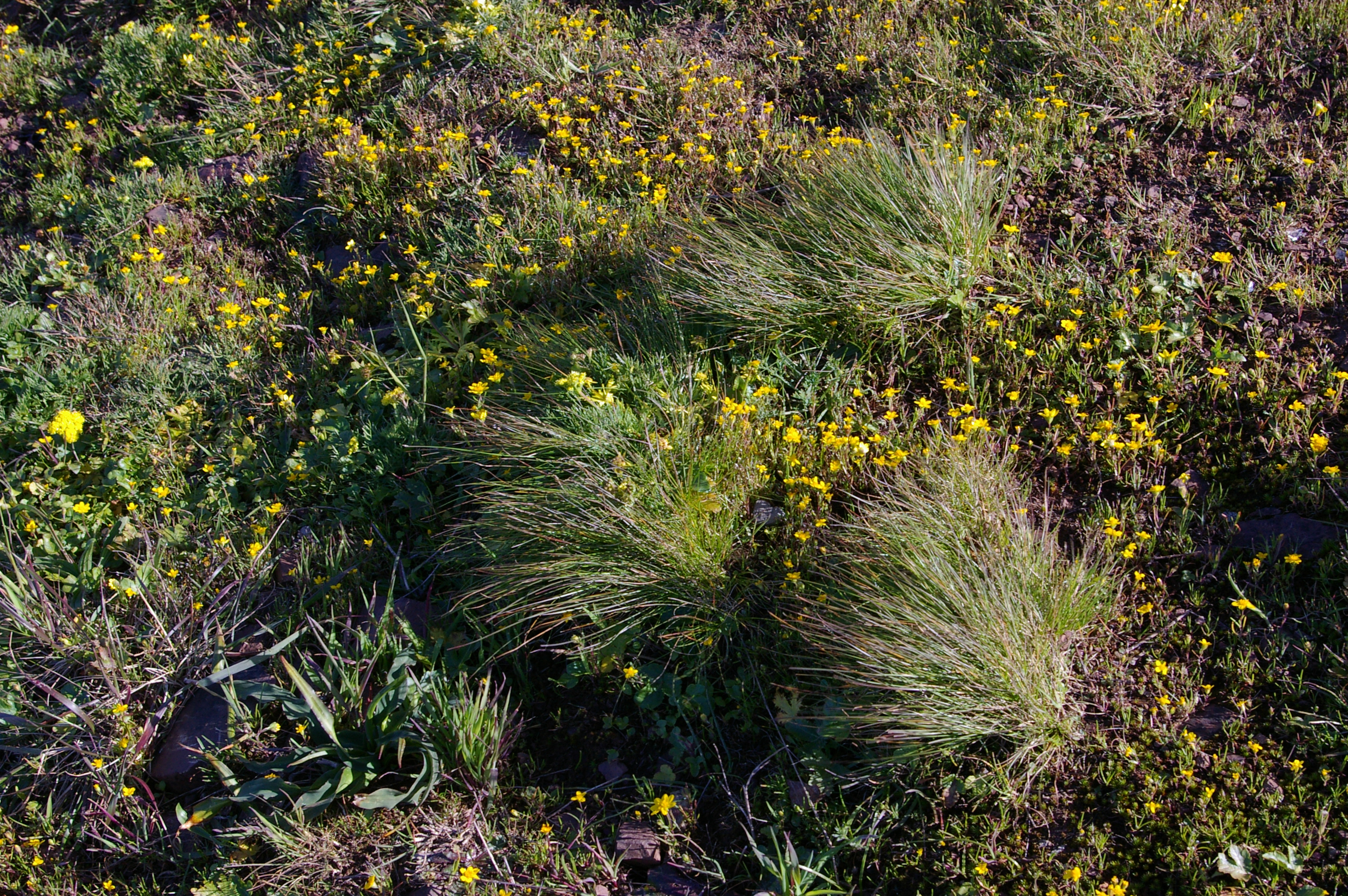 Red Fescue (Festuca rubra):
This evergreen perennial grass is drought and deer tolerant and prefers partial shade with light to moderate watering. It makes a good low maintenance ornamental grass.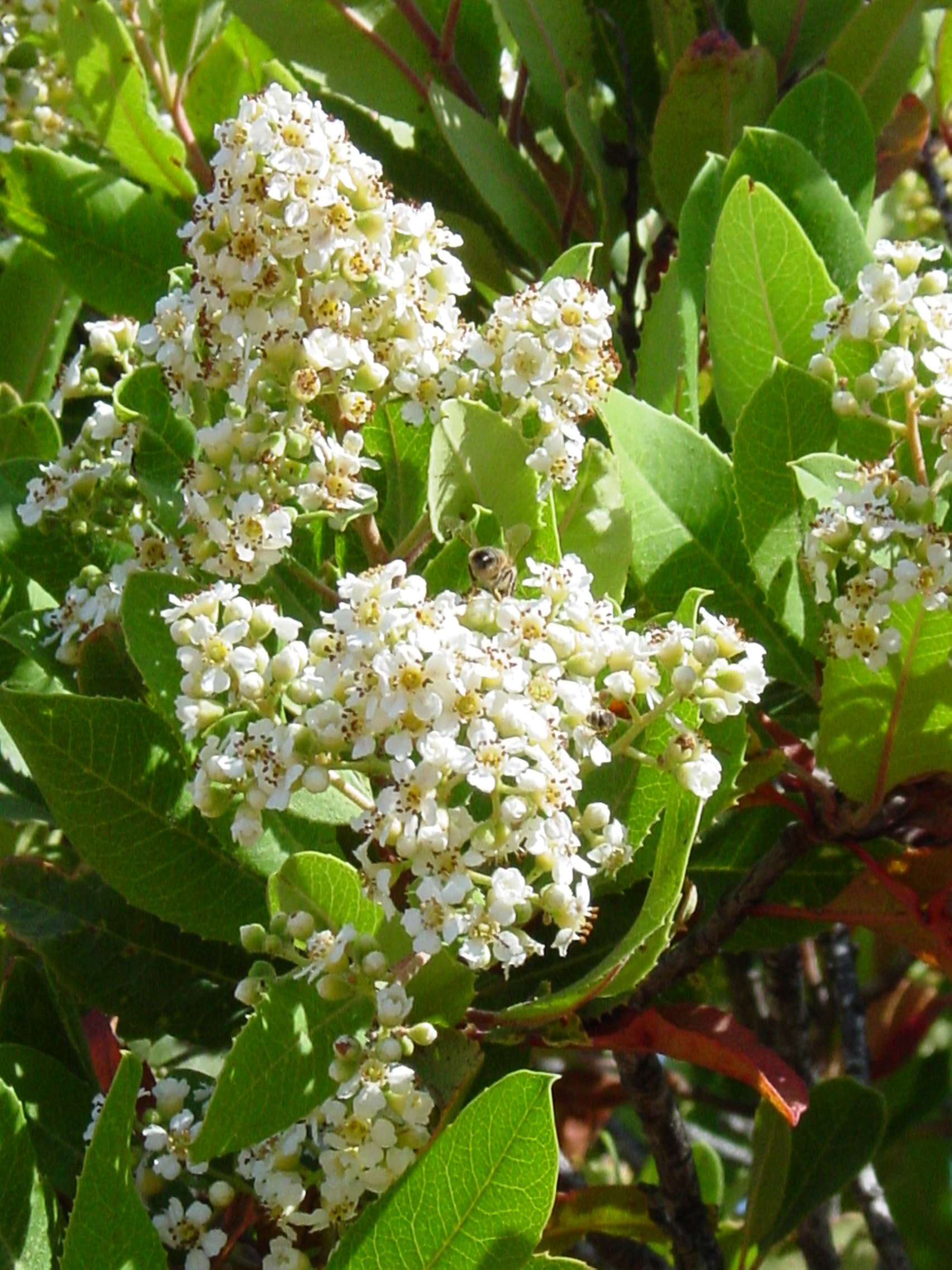 Toyon
(Heteromeles arbutifolia):
This evergreen, drought-tolerant shrub grows in full sun or partial shade, and is commonly found in cities, suburbs, and the wilderness. It is easy to grow, and attracts native birds, which eat the red berries through the winter.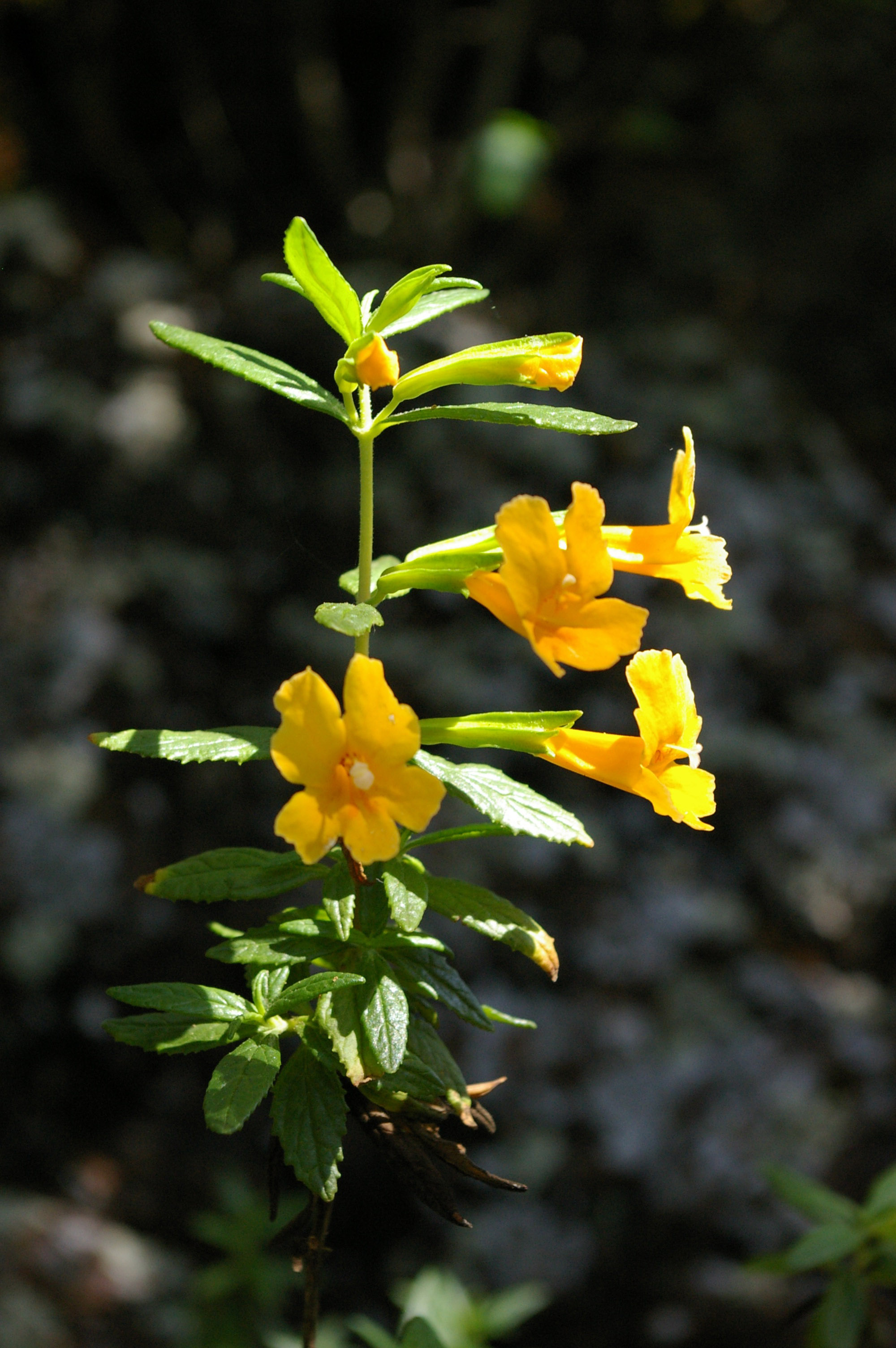 Sticky Monkeyflower
(Mimulus aurantiacus):
This deer-tolerant coastal shrub grows well in sun to partial shade and features beautiful orange blossoms. It has a long flowering season and attracts hummingbirds.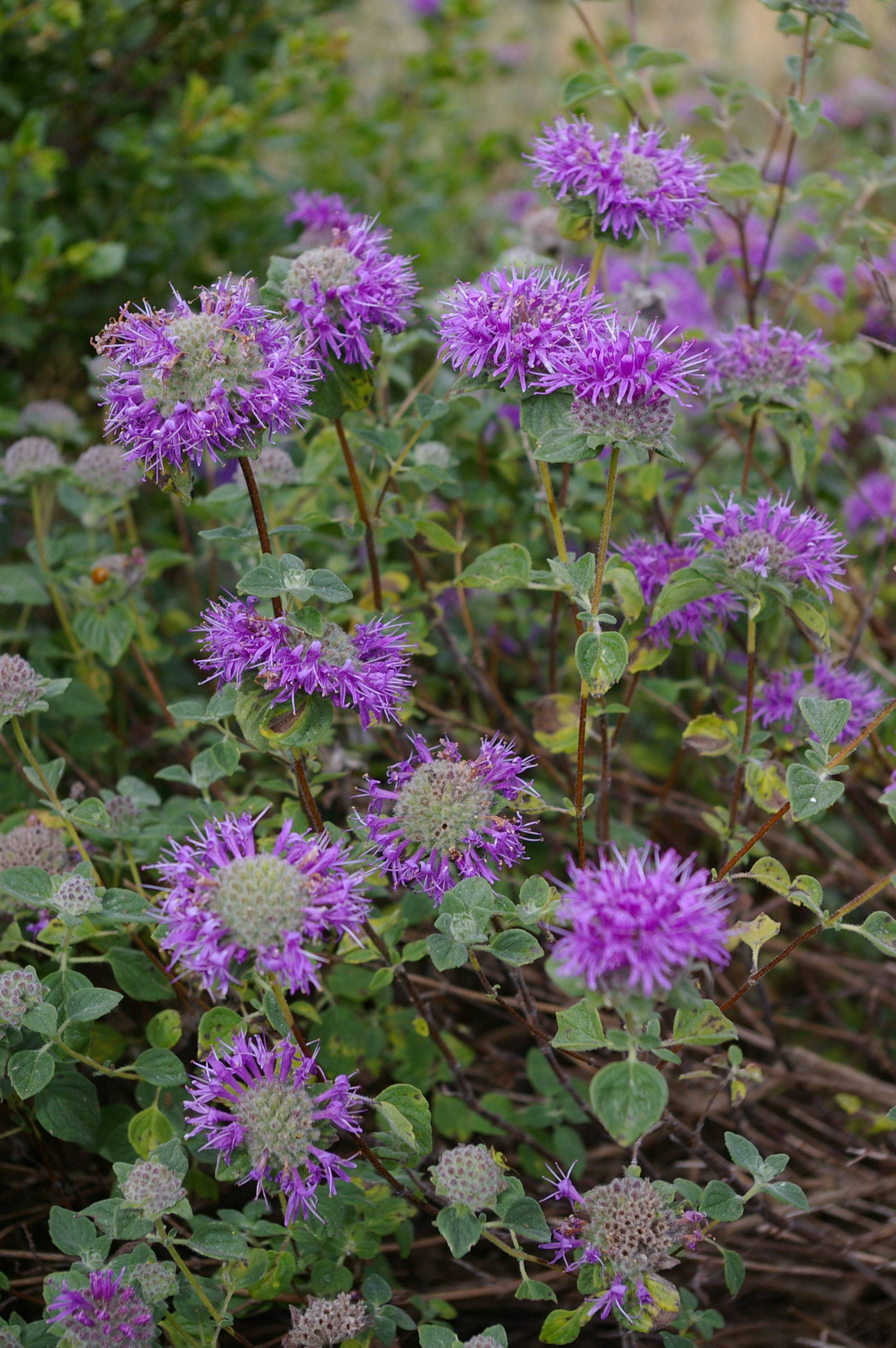 Coyote Mint
(Monardella villosa):
This drought-tolerant perennial has a minty fragrance and light purple flowers, and will attract butterflies to your garden!

Blue Eyed Grass
(Sisyrinchium bellum):
This grass-like perennial wildflower grows well in sun to partial shade. It can adapt to many soils and is drought tolerant in the summer. Its bright flowers bloom in the spring makes a great meadow or rock garden addition.

Purple Needlegrass
(Stipa pulchra):
Purple Needlegrass is the California State Grass! It grows in many soils and its fibrous roots help prevent soil erosion and suppress invasive. Native Americans used it to teach children basket weaving.
Contract Grow and Restoration Services
Partner with us for habitat grow, restoration, or other services. For more information, download our nursery flyer here. 
We're Expanding!
As part of a $1M Urban Greening Grant for restoration at Candlestick Point State Recreation Area, our nursery will be expanding in coming years to 3-4 times its current size! With that will come a seed laboratory, a new greenhouse, a new shade house, and a rainwater harvesting system.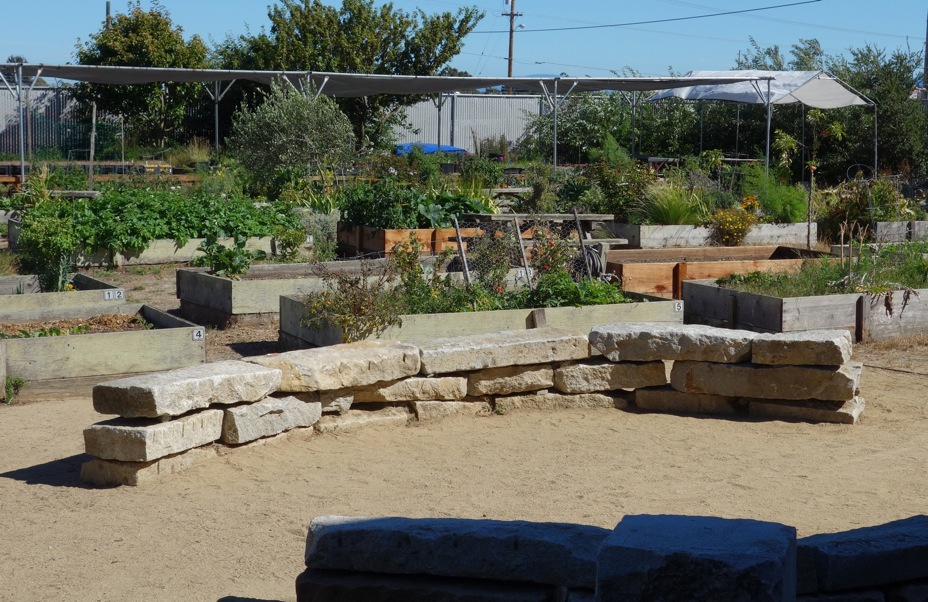 Community Engagement
The expansion will create an even stronger space for community engagement including areas for gathering, cooking together.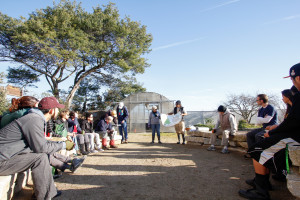 Living Classroom
The nursery will continue to serve as a living classroom, and the expansion will include new school and volunteer learning areas.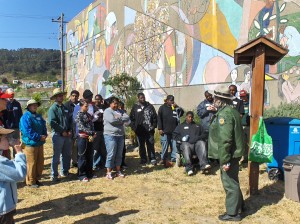 Deepened Partnerships
By facilitating a community-oriented and grounded implementation of the Candlestick Point General Plan and other local developments, the expanded nursery will create significant opportunity to deepen partnerships local community agencies!
Visit us at:
1150 Carroll Avenue
San Francisco, 94124
Plants are available for sale on first Saturdays and by appointment. Please contact Patrick Marley Rump for more details.